Why IM@CS? Unmatched Experience, Focus and Results…
Plus No Contracts!
Partnering: We work with you. You benefit from over 120 years of automotive consultative thinking, content writing and social management, dealership expertise and execution to bear in both the B-to-B and B-to-C arenas. Our experience is specific to the online automotive and automotive retail space including the following segments:
Internet leads/sales
Websites/tools
Social Media Content and Marketing (first provider in the automotive segment)
Sales coaching and training
Content/SEO including exclusive automotive coverage including Auto Show (video and photo packages)
Pay-Per-Click Marketing (SEM)
Internet department process
CRM business rule/communication optimization/overhaul
Business Development Center (BDC) build out, measurement and management
OEM, agency and service provider relations
When it comes to understanding a fundamentally dynamic environment, information and efforts alone do not guarantee success. In working with our clients, each and every solution is custom tailored and all results are tracked for accountability.
Unlike typical partnerships, IM@CS works on a value-driven basis. Our job is to deliver on commitments made every time. Our experience and principles allow IM@CS to define and commit to a defined set of deliverables and integrity along with a high level of accountability.
The IM@CS team has direct experience working with and among leading companies including: Toyota/Lexus, Mercedes-Benz, Edmunds.com, CarsDirect.com, General Motors, Ford, Mitsubishi, Nissan USA, Subaru, America Online, Yahoo!, eVox Productions, izmocars, Autodata, AutoNation, JATO, Urban Science, iCrossing, LAcarGUY, Park Place Dealerships, Pfaff Automotive, Galpin Motors, Keyes Automotive and other top industry influencers. This background allows IM@CS to deliver consistently to you.
With over 11 years of experience with success in the digital automotive space, we will make your business grow together.
If you are ready to take your business to the next level, contact us and set up an initial meeting today.
Gary May – Founder/Consultant
Gary brings over 18 years of automotive experience, 11 plus of those being consulting in-dealership on sales process, digital marketing, online lead generation and management (launched lead response scoring in 2010) as well as an industry-first social media and reputation management advocate, placing some of the first dealerships on Facebook and Twitter (December 2007/January 2008). Gary's initial steps in the industry were with CarsDirect.com, working with online leads and sales processes.
Since 2007, Gary has been sought out for speaking (including 20 Groups since 2009), consulting, webinar/seminal and columnist/blogging roles covering all aspects of digital automotive operation in variable operations. One of the first 10 nationally known digital thought leaders, his involvement with dealer-direct, vendor- and OEM-led programs has yielded unmatched results.
As with other members of the IM@CS content team, Gary has had access to the press fleets since 2002 and covers auto shows and unveils as well as a Motor Press Guild (MPG) member since 2003.
Jake McCracken – Consultant/Trainer/Facilitator
Dealers can leverage a 16-year Automotive Industry veteran with 10+ years in Management including Digital Marketing, Inventory Management, Sales Management, Finance, and Team Leadership in Jake.
Jake's success has come from a willingness to continue to learn and adapt to the changing landscape of the business. Thinking outside the box, and steering clear of the "we have always done it this way" mindset has allowed for growth in many areas throughout his career.
Eric Trytko – Director of Social Media & Content/Vehicle Editorial
Since 2011, Eric has lead content and media at IM@CS. He has an extensive background covering over 25 years as a Freelance Writer; content includes commentary articles covering the Automotive and Motorcycle industries. American Motorcycle Association, World Superbike and MotoGP events. Articles published in Cycle News, Inside Motorcycles, Road Racer X, Roadracing World, WorldSuperbikes.com, eSportbike.com, and RumbleStrip.net
Covering all the major U.S. auto shows, Eric produces unprecedented content, further supported by access to the OEM press fleets and exclusive ride-and-drive event. He has also written and produced as well as been on-screen talent for car and motorcycle reviews on YouTube.com/rumblestripradio
Eric's experience covers being podcast host and producer for The False Neutral, The Side Stand Cafe, RumblestripRadio, LiveFastRacing and The Round About Show.
Randy Stern – Content Specialist/Vehicle Editorial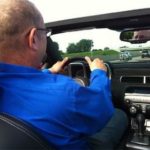 As a member of the IM@CS content team since 2014, Randy's background as a writer, blogger, photographer, editor and web publisher adds immeasurably to our partners' web presence. As with other teammates, Randy has access to the vehicle fleets and pre-launch events allowing IM@CS clients' content to be unmatched and covers multiple national auto shows.
His Victory & Reseda blog is based on experiences as an automotive writer with a focus on the experience of driving and enthusiasm. Currently Randy contributes automotive and related content to WhyThisRide.com, Lavender Magazine, Gaywheels and other publishers.
Kari Mitchell – Graphics/Web Design/Digital Support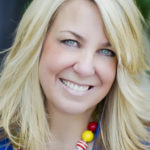 When it comes to graphics, on-page media, digital marketing strategy and more, Kari brings over two decades of automotive retail experience to pass and has been with IM@CS since February 2014. Her background covers variable and fixed ops, digital marketing, web design, email marketing and more plus non-automotive digital marketing making her invaluable. Kari's retail experience includes multiple responsibilities for one of the nation's top-ranked dealership groups.
Kelly Bielke – Production Management/Social Media/AdWords Specialist

All production management and tracking aspects are managed through Kelly as well as social media content and AdWords management plus support.  Kelly is our go-to person for all client reporting regarding paid search and social. Prior to her start at IM@CS, Kelly worked on the agency side for Google AdWords (now Google Ads) managing on the SMB team, carrying all Google Ads Certifications.
Annette McCracken – Social Media Content

Daily posts and interactions are Annette's forte' and our clients can rely on having someone paying attention to their accounts including Facebook, Instagram, Twitter and more daily. Her background covers dealerships as well as non-profits and other organizations relying heavily on social media for their outreach and branding exercises.
Erin Ryan – Content/Social Media/SEO Writer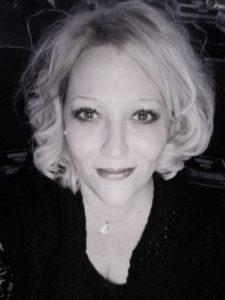 As a creative thinker and prolific writer, Erin Ryan is dedicated to providing high-quality content in achieving client desired results. Being in the Digital Marketing world for nearly a decade, Erin Ryan has written countless B2B and B2C articles, which continues to heighten her profound love for writing.
Stacy Steele – Content/Blogging

Stacy has been writing for automotive and non-automotive clients for years. Originally from Michigan, her industry roots run deep and her writing style adds depth to our clients' websites, blogs and more.
James Gallardo – Graphics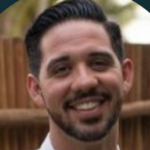 James has been a member of the IM@CS team since 2015, focusing on first-line graphics (website, email marketing, etc.) for our dealerships. He has been involved in digital and print media creation and management since 2005.